HEZE HONGRUI TEXTILES PRINTING CO.,LTD. is a private stock enterprise founded by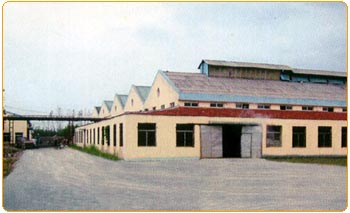 ZHANG WANYUN Chairman. Now, Hongrui is located in Huanggang Township Industrial Park, Mudan district, Heze city, is only 1km and 15km away from national highway 220 and Heze city; moreover, it is next to Linshang highway, thus we enjoy good location. Founded in April, 2002, Hongrui now s a comprehensive manufacturing enterprise, with the fixed assets of RMB 85 million, 120mu of lands and 15,000sqm of buildings. At present, Hongrui provides a series of services, including spinning, weaving, printing, packing and export business. Every year, Hongrui can produce RMB 260 million and export USD 20 million of products, the tax is RMB 18 million.
Through cooperating with six textile enterprises, we now have 50,000 spindles & 800 sets of looms and have the ability to produce 50 million meters of round-net printing cloths every year..? As a medium-scale textile enterprise of China, we now are a new booming private enterprise in the Mudan district, Heze city..?
We have 680 employees, 260 of them are managers and technical workers, 48 are senior engineers and 90 are medium grade skilled workers, thus we have the good technical force and leading innovative idea to develop new products, they are the best technical supports for our international business.
Adopting the leading weaving and printing method, we now mainly produce Pure cotton Printing cloth & T/C Printing cloth, with all kinds of types and patterns. All our products are exported to Korea, Singapore, Australia, Sri Lanka and Africa, and they are highly appraised and received by our customers for plentiful patterns & types and health-nature and environment-friendly style. We are keeping improve our management system and environment system now. Because of excellent quality and excellent reputation, the supply of our products is unable to meet customers' demands, thus we have stable customer foundation and enjoy excellent market potential & large developing space.